the idaho state historical society (ISHS) 2021 community enhancement AWARDEES.
The Idaho State Historical Society (ISHS) has awarded grants, totaling $25,000, to sixteen Idaho organizations located throughout the state. This year's awardees are:
Barnard Stockbridge Museum, Wallace
Museum of North Idaho, Coeur d'Alene
Northern Pacific Depot Foundation, Wallace
Wallace District Mining Museum, Wallace
Troy Historical Society, Troy
Central Idaho Historical Museum, McCall
Idaho City Historical Foundation, Idaho City
McCall Public Library/City of McCall, McCall
Preservation Idaho, Boise
Blaine County Historical Museum, Hailey
Twin Falls Historic Preservation Commission, Twin Falls
Oregon Trail Center, Inc., Montpelier
City of Rexburg, Rexburg
Lemhi County Historical Society/Salmon Public Library, Salmon
Sawtooth Interpretive & Historical Association, Stanley
A few 2021 CEG awarded projects:
Oregon Trail Center Museum
The Oregon Trail Center Museum was gifted books and diaries on the Oregon Trail and other westward migration trails. The 2021 CEG award will enable the museum to add these historic documents online and to their research library with the purchase of computers, digitizing equipment and specific cataloging software. The Oregon Trail Center Museum is located in Montpelier, Idaho.
Rock Creek Watershed Interpretive Signage – Twin Falls Historic Preservation Commission
The Twin Falls Historic Preservation Commission is developing interpretive signage, which will be located by the Twin Falls Historic Warehouse District. The project includes research, design, and construction of an outdoor interpretive sign of Rock Creek watershed.
One of the Historic Preservation Commissions goals is to educate the public about the town's historic past. The Rock Creek Interpretive sign will bring awareness of water and the Creeks role in local history and its historic significance to the identity of Twin Falls.

Idaho City Mining Trail
The Idaho City Historical Foundation will begin the Trail project with the development of a "mining trail" for visitors and interpretive signage. The interpretive signs will identify the use of the mining equipment which will be displayed along the trail. Other aspects of the project include an interpretive brochure. Idaho City is rich in history and upon completion of the trail visitors will be able to enjoy an informative and educational experience of Idaho City's history along its pathways.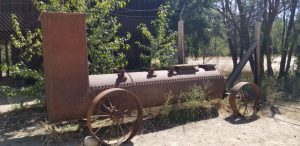 Photo courtesy of Idaho City Historical Foundation
The Idaho State Historical Society's Community Enhancement Grant (CEG) program serves the history needs of Idaho. The CEG program is an important way the ISHS supports Idaho's historical organizations in preserving and interpreting community history. The CEG program provides funds annually for collections management, educational programming, public access, interpretive enhancements, and heritage tourism.
Purpose of grant
The ISHS aids cultural and historical organizations in preserving, interpreting, and promoting the history of Idaho. The ISHS believes the way to preserve Idaho's heritage is through strong partnerships, connecting people with events, ideas, places, and stories of the past, through projects that are meaningful to their communities, Idahoans and visitors.
PROJECT HIGHLIGHTS – 2020 CEG AWARDEES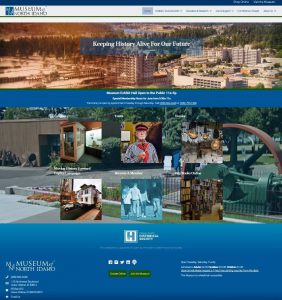 Museum of North Idaho
Website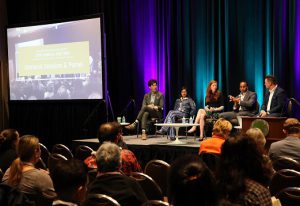 Idaho Association of Museums
Scholarships to attend WMA Conference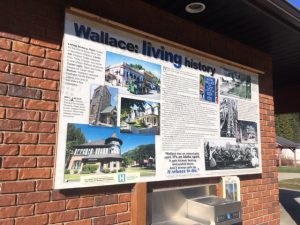 Wallace Chamber of Commerce
Interpretive Signage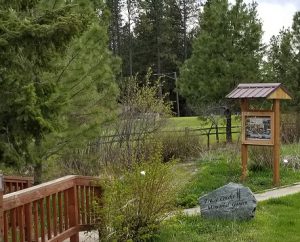 Museum of Winchester History
Public History and Art Kiosks
Contact
For more information about the grant process and assistance with the application, contact Lyn Moore, Grants Manager, lyn.moore@ishs.idaho.gov or call (208) 514-2304.