The Idaho State Museum provides a fun, interactive experience where people of all ages and backgrounds come to explore the story of Idaho. Furthermore, the Museum looks at how Idaho's unique landscapes have shaped, and continue to shape, our experience. The Museum shows the profound relationship between Idaho's people and its land have always defined what it means to live here. Through exhibitions, artifacts, and educational programming, the Museum helps Idahoans and visitors understand our story.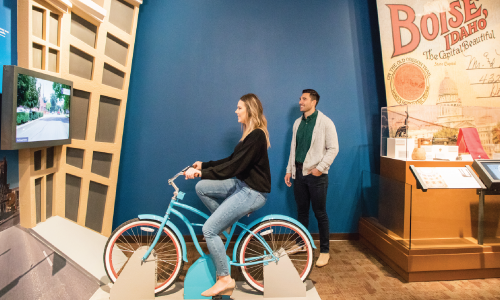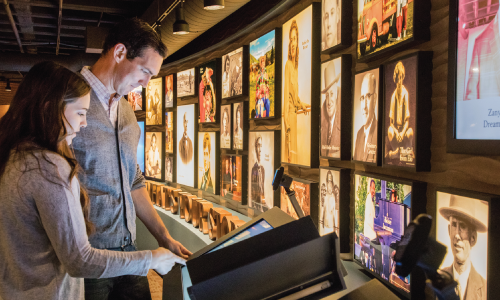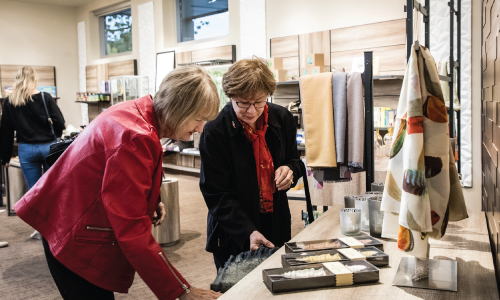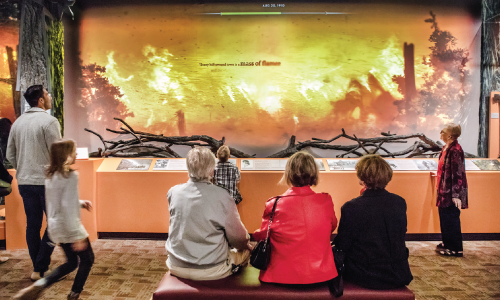 Monday-Saturday | 10 am-5 pm
Sunday | 12 pm-5 pm
Holiday Hours
Open 12 pm-5 pm
Memorial Day, Labor Day, President's Day, Veteran's Day, and Easter
Closed
Martin Luther King Jr. Day, Juneteenth, Fourth of July, Columbus Day, Thanksgiving, Christmas, and New Year's Day
610 Julia Davis Dr.
Boise, ID 83702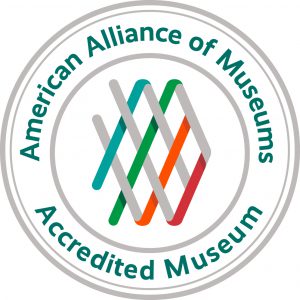 Field Trips
Admission Pricing
Rent Our Facilities
Guided Tours
Field Trips
Join us as we discover the stories of Idaho history with virtual tours, live virtual tours, onsite field trips, self-guided visits, homeschool days and guided programs.  Virtual classes are conducted in real-time on Zoom or Google Meet, web-based platforms for video conferencing, allowing Idaho State Museum Educators to interact with students online. These 45-minute lessons will be content-based and utilize methods of inquiry and discussion. Pre-registration is required.
Admission Pricing
Rent Our Facilities
Guided Tours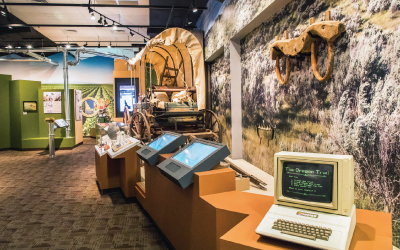 Museum Exhibits
The Idaho State Museum features over 80,000 square feet of exhibit space with over 500 artifacts combined with immersive, innovative technology to tell the story of Idaho and the profound relationship between its land and its people.
Online Textile Exhibit
"Defining Style: Western Heritage Through Fashion" is a curated selection of clothing and accessories reveals how culture, individual values, technology, and function combine to create fashions that help to visually define our lives. Using multiple levels of detailed photography and 3D modeling, this catalog makes viewing delicate textiles possible in ways not usually accessible to the public.