The Idaho State Museum provides a fun, interactive experience where people of all ages and backgrounds come to explore the story of Idaho. Furthermore, the Museum looks at how Idaho's unique landscapes have shaped, and continue to shape, our experience. The Museum shows the profound relationship between Idaho's people and its land have always defined what it means to live here. Through exhibitions, artifacts, and educational programming, the Museum helps Idahoans and visitors understand our story.
The Idaho State Historical Society has updated its COVID-19 protocols under Stage 3 following Governor Little's announcement on February 2, 2021. The Idaho State Museum will strictly adhere to the Governor's "Idaho Rebounds" plan in addition to following social distancing and sanitization guidelines as outlined by the CDC and Idaho Department of Health and Welfare. Staff and visitor safety remain the highest priority. 
The Idaho State Museum requires face coverings be worn by visitors and staff to help prevent the spread of COVID-19. Complimentary face coverings will be provided upon request. We appreciate everyone doing their part to ensure our sites can safely remain open to the public. The Museum currently allows general public visitation in limited numbers. Timed entry will be available for 50 visitors per hour. Group sizes will be limited to a maximum of 30 people.
Please note:
Some exhibits may be closed for the health and safety of staff and visitors.
Please limit your time in the museum to 2 hours to allow other visitors to explore.
Walk-ups will only be accommodated if the time slot is not at capacity.
We highly encourage visitors to practice social distancing when exploring the Museum.
You must register online for a time to visit. Please arrive no later than 15 minutes past your scheduled time or you may have to forfeit your time slot.
We will not accept cash at this time.
These updates are contingent upon the Governor's "Idaho Rebounds" stages of reopening plan and guidance from the local health districts.  
Children 12 and under MUST be accompanied by a chaperone 16 years of age or older.
Due to the amount of time needed to experience the museum, last admission is at 4:15 pm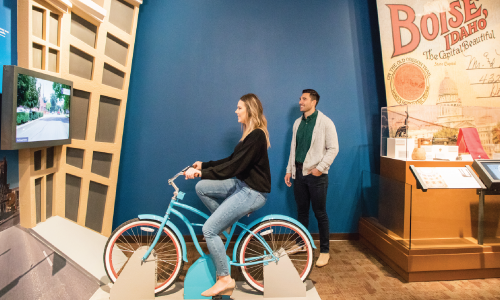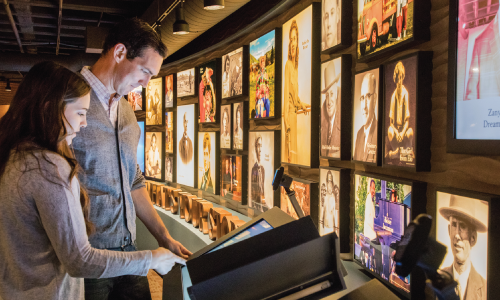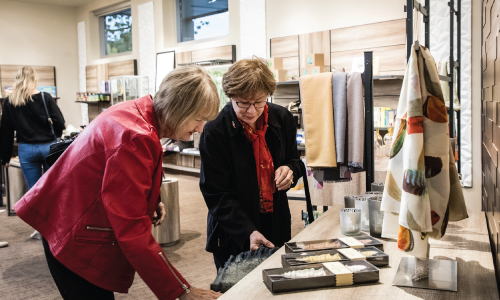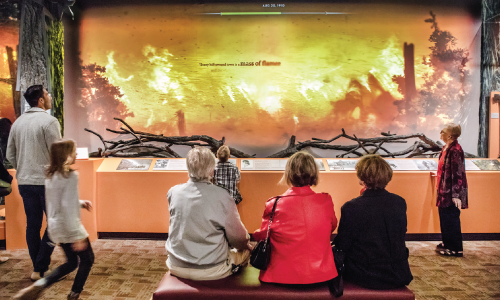 Monday-Saturday | 10 am-5 pm
Sunday | 12 pm-5 pm
Senior (60+) Mondays | 9am-10am, Holidays 11am-12pm
(no general public during this time)
Holiday Hours
Open 12 pm-5 pm
Memorial Day, Labor Day, Martin Luther King  Jr. Day, President's Day, Veteran's Day, Columbus Day, and Easter
Closed
Fourth of July, Thanksgiving,  Christmas, and New Year's Day
610 Julia Davis Dr.
Boise, ID 83702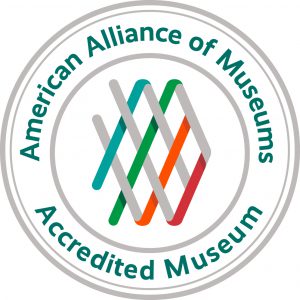 Field Trips
Join us as we discover the stories of Idaho history with virtual tours, live virtual tours, onsite field trips, self-guided visits, homeschool days and guided programs.  Virtual classes are conducted in real-time on Zoom or Google Meet, web-based platforms for video conferencing, allowing Idaho State Museum Educators to interact with students online. These 45-minute lessons will be content-based and utilize methods of inquiry and discussion. Pre-registration is required.
Admission Pricing
Rent Our Facilities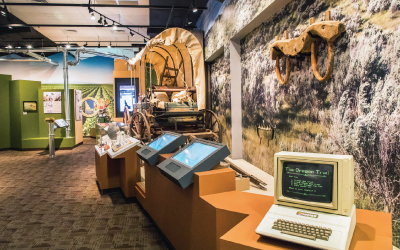 Museum Exhibits
The Idaho State Museum features over 80,000 square feet of exhibit space with over 500 artifacts combined with immersive, innovative technology to tell the story of Idaho and the profound relationship between its land and its people.
Online Textile Exhibit
"Defining Style: Western Heritage Through Fashion" is a curated selection of clothing and accessories reveals how culture, individual values, technology, and function combine to create fashions that help to visually define our lives. Using multiple levels of detailed photography and 3D modeling, this catalog makes viewing delicate textiles possible in ways not usually accessible to the public.