Certified Local Government Program in Idaho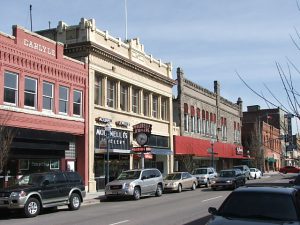 Certified Local Government (CLG) communities are those that shown a commitment to historic preservation. They have done this by adopting a local ordinance and creating a historic preservation commission.  The program is a dynamic partnership between local governments, the Idaho State Historic Preservation Office (SHPO), and the National Park Service (NPS). It assists local communities in preserving their unique historic character. The Certified Local Government program also provides technical assistance and small grants to local governments. Most importantly, communities use the grants to preserve their historic resources for future generations. The CLG program gives local communities a more active level of participation in the National Register of Historic Places program and a greater say in any federally funded projects in their area.
On of the biggest benefits of the program is the CLG Grant program. Communities use these grants for a wide range of projects: surveys, National Register nominations, tour flyers, historic preservation plans, and even some bricks-and-mortar projects. In recent years, the Idaho SHPO has distributed over $77,000 annually to CLGs. Because of the CLG program, over $2 million dollars have been injected directly into local communities since 1983.