Celebrate Idaho Day 2020!
Join us at the Idaho Statehouse on March 4, 2020 for the 6th Annual Idaho Day!                 12:00 p.m. in the Idaho State Capitol's Lincoln Auditorium
This legacy program of the Territorial Sesquicentennial commemorates Idaho's past, present, and future. Idaho Day is celebrated on the anniversary of the day President Abraham Lincoln created Idaho Territory in 1863.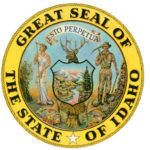 Idaho Day 2020 honors Inspiring Idaho Women!
Who are the Idaho women that have inspired you? How have they shaped your life? Explore the many ways inspiring women have impacted Idahoans and Gem State communities!
2020 marks the centennial year of the 19th Amendment. Decades before national suffrage, Idaho became the fourth state in the country to give women the vote. Indeed, from the earliest days of the Gem State's history, Idaho women have helped lead the way.
Our 2020 program recognizes the roles Idaho women have had in education, especially in relation to the fight for women's suffrage. This Idaho Day, we honor their legacy and the future their lives inspire.
Master of Ceremonies Gemma Gaudette, host of Boise State Public Radio's Idaho Matters
Governor Brad Little and First Lady Teresa Little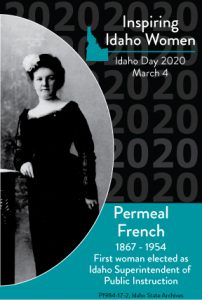 Sherri Ybarra, Idaho Superintendent of Public Instruction
Kate Roth, Boise High School Associated Student Body Secretary and Treasurer
Ali Putz & Elise Frost, Cynthia Mann Elementary 6th Grade Students participating in National History Day in Idaho
Special performance of "When Woman Comes To Her Own," and "Here We Have Idaho" by the North Junior High School Choir
Idaho Day is an opportunity to showcase the Gem State's treasured past, thriving present, and unlimited future. On March 4, 2014 Governor Otter signed into law H.B. 378, creating an annual recognition and celebration of March 4th as "Idaho Day." Spearheaded by the Idaho Historical Society, Idaho Day is enjoyed throughout the state by schools and universities, state agencies, and other organizations.
Special thanks to our partners.