The Foundation for Idaho History is the fundraising engine that powers the Idaho State Historical Society, ensuring that Idaho's stories are uncovered, illuminated, and passed along to future generations.
The Foundation bridges the gap between the funding allocated by the state legislature and the resources required to create a variety of programs, exhibits, and events. We rely on community support via donations, membership, paid admissions, fundraising events, and more to generate roughly half of our Historical Society's annual budget for initiatives that touch every corner of our state. It would not be possible to safeguard the stories and artifacts of our past without time, energy, expertise, and resources from the Foundation's generous statewide members and donors.
The Foundation for Idaho History relies on donor contributions to support ambitious projects for ISHS including:
Conservation of the Idaho State Constitution and creation of a replica that is displayed statewide as part of a traveling exhibit
Conservation of the 1913 Idaho Suffragist Banner
Restoration and preservation of Guard Tower 1 at the Old Idaho Penitentiary
Restoration of the landscaping, and creation of an interpretative pathway at the U.S. Assay Office, the home of the State Historic Preservation Office
Support for the annual Ray Knight Field Trip Fund allowing students in rural Idaho and Title 1 schools free admission for field trips and assistance with transportation costs
Provide opportunities for thousands of Idaho students with National History Day in Idaho travel scholarships to participate in state and national competitions
Support for exhibitions and programs at the Old Idaho Penitentiary and Idaho State Museum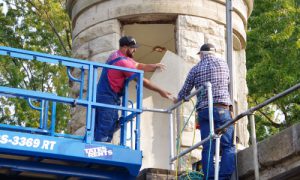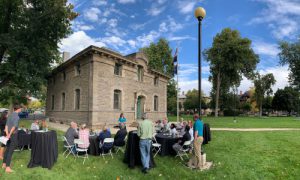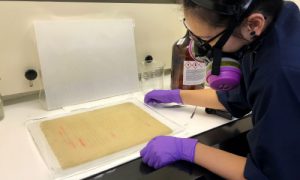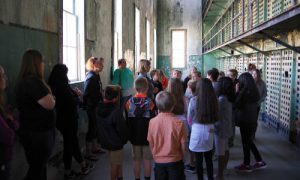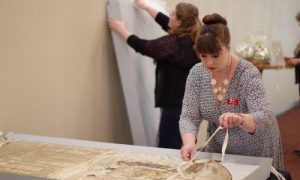 Community investment is critical to the Foundation for Idaho History's work and makes it possible to connect Idahoans to our shared threads from the past to inspire a better future for Idaho.
Idahoans can donate directly to the Foundation, become a member, or attend one of our fundraising events, including the annual Wine, Eats and Artifacts gala . You can make your mark on Idaho history by helping us empower the Idaho State Historical Society to continue sharing the stories that illustrate who we are, how we fit together, and why a shared appreciation of history is critical to providing context for the future.
All Idahoans can carve their chapter in our state's history by supporting the work that preserves and honors Idaho's heritage.
Monday-Friday | 8 am-5 pm
Closed most state holidays.
2205 Old Penitentiary Road
Boise, ID 83712
Foundation for Idaho History Board Members
Jessica Anderson
Mary Ann Arnold, President
Hope Benedict
Bill Butticci, ISHS Trustee
Roy Eiguren
Janet Gallimore, ISHS Executive Director
Ernie Hoidal
Jim Johnston, ISHS Trustee
Alex LaBeau
David Leroy, J.D., Vice President
Bill March
Mikkel McBride
Evelyn Self
Chris Smith, Secretary
Neal Squires
Justin Vipperman