National History Day in Idaho (NHD) is a year-long student-led academic program focused on historical research, interpretation, and creative expression for 4th-12th grade students across Idaho. By participating in NHD, students become writers, filmmakers, web designers, playwrights and artists as they create unique contemporary expressions of history. The experience culminates in a series of competitions at the local and state levels and an annual national contest in June.
Students who participate in NHD build skills that are key to success in college, career, and citizenship.  NHD teaches critical thinking, writing, and research skills. They learn to speak publicly, collaborate with team members, communicate ideas effectively with diverse audiences, manage their time, and persevere through challenges.
Teachers create an inquiry-based classroom where they guide, direct, and coach toward student achievement. Teachers have the flexibility to adapt the program to meet the needs of their classroom. Teachers guide students through the process of learning how to learn and making informed conclusions coming to understand. Studying the stories and history of our local communities, states, nation and the world broadens not only this global view, but also builds empathy and understanding of cultures, conflict, and resolution.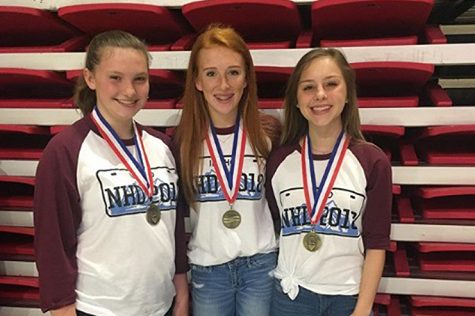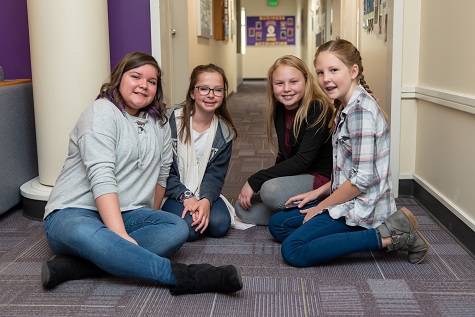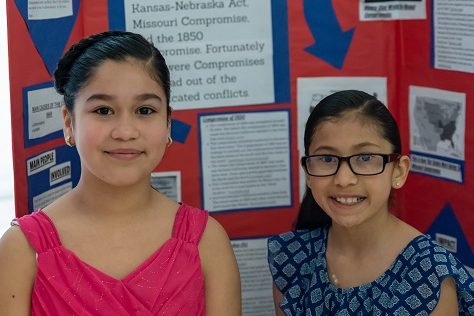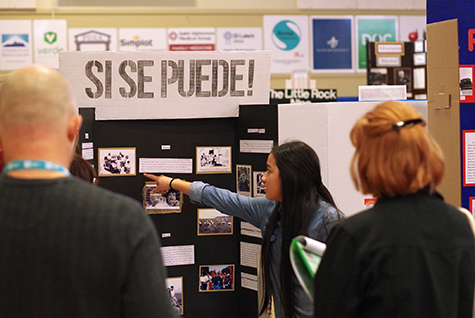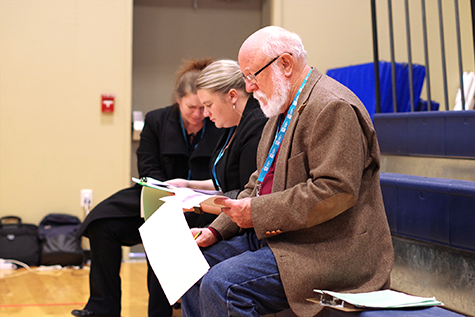 Registration and Contest Dates
Thank you to our National History Day in Idaho sponsors:
Bates Family Foundation
The College of Idaho
Nagel Foundation
Frequently Asked Questions
Highlight: Wrapping up the 2023 Contest Season!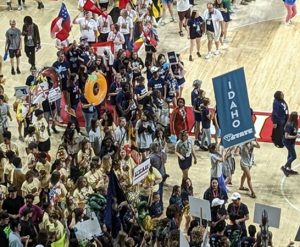 Idaho joining the Parade of Students at the National Contest Awards Ceremony.
What a whirlwind of a contest season! We are proud to report that NHD in Idaho joined the National Office and many other affiliates in returning to in-person contests for the first time since 2020.
NHD in Idaho hosted six in-person regional contests across the Gem State, with almost 1,000 students competing.
The State Contest was held at the College of Idaho in May with about 300 student participants.
46 Idaho Students traveled to the NHD National contest in College Park, MD mid-June to compete with students from across the globe.
2024 NHD Theme: Turning Points in History
The 2024 Annual Theme for NHD is "Turning Points in History"
Annual Theme Book: PDF
"A turning point is an idea, event, or action that directly, or sometimes indirectly, causes change."
– P. 4, Turning Points in History Theme Book
Looking forward:
Your NHD in Idaho Coordinator is working to create and update curriculum, activities, and worksheets for the 2024 contest season.
A new List Identifying "Turning Points" Topics in Idaho History and related Primary Sources will be shared this August!
TEACHERS: In the meantime, all resources from the 2023 Season are still available in our Shared Google Folder here.
📅 Calendar!
Historical Argumentation Series Application Deadline* – July 14th
Educator Open House, at the Idaho Old Penitentiary* – July 31st, 5-8 PM
(*See details on the NHDI Bulletin Board)
📌 NHDI Bulletin Board-Coming Soon
Historical Argumentation Webinar Series – Teachers who successfully complete the course will have the chance to receive three graduate extension credits from the University of San Diego or 90 professional development hours. Deadline to apply July 14th.
Bookmark this board to stay up to date on local and national professional development, continuing education, quick links to resources, and more!
Keep Updated!
Do you want to be added to our mailing list to receive updates about the upcoming 2024 Contest Season?
Fill out the form at the bottom of this page!
Make sure to follow us on social media to see updates about NHD in Idaho!
Instagram: @idstatehistoricalsociety
Facebook: @Idaho State Historical Society
Receive Important National History Day in Idaho Updates
Are you a student or educator interested in receiving more information about the National History Day in Idaho contest? Submit your information below and a National History Day in Idaho Coordinator will reach out to you soon!