The Idaho State Museum Student Documentary Film Festival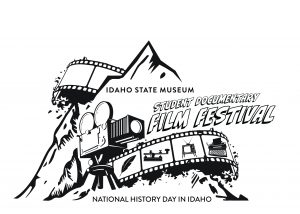 Join us for a celebration of student documentary filmmakers from across Idaho!
Date: Friday, August 13, 2021
Times: Doors open at 5:30PM, screening of films begins at 6PM
Cost: Free with reservation
This past school year, students across Idaho produced short documentary films for the National History Day in Idaho Contest and as a part of the collaboration between the Boise School District, the Minidoka National Historic Site and the National World War II Museum. These opportunities gave Idaho students a voice in the historical narrative as they researched important historical themes with significant impact.  This event has been generously sponsored by our community partners at Idaho Public Television, CapEd, Jones Williams Fuhrman Gourley, PA, Idaho Feels Like Home Realty, and Fort Street Station.
The Idaho State Museum will be screening student documentary films that address topics such as Japanese Incarceration, the Vietnam War, the Morse Telegraph, Philo T. Farnsworth, women's suffrage, MTV, and military communication methods.
While watching the student documentary films, enjoy general admission seating and light refreshments.
This event is free but registration is required. Admission to the Museum and the new exhibition, Trailblazing Women of Idaho, is included with your registration. Seating capacity is limited to 100.
We are following current CDC guidance related to masking and physical distancing.
About NHD:
National History Day in Idaho (NHD) is a year-long student-led academic program focused on historical research, interpretation, and creative expression for 4th-12th grade students across Idaho. By participating in NHD, students become writers, filmmakers, web designers, playwrights and artists as they create unique contemporary expressions of history. The experience culminates in a series of competitions at the local and state levels and an annual national contest in June.
Students who participate in NHD build skills that are key to success in college, career, and citizenship.  NHD teaches critical thinking, writing, and research skills. They learn to speak publicly, collaborate with team members, communicate ideas effectively with diverse audiences, manage their time, and persevere through challenges.
Teachers create an inquiry-based classroom where they guide, direct, and coach toward student achievement. Teachers have the flexibility to adapt the program to meet the needs of their classroom. Teachers guide students through the process of learning how to learn and making informed conclusions coming to understand. Studying the stories and history of our local communities, states, nation and the world broadens not only this global view, but also builds empathy and understanding of cultures, conflict, and resolution. To learn more, visit https://history.idaho.gov/nhdi/.