History Happy Hour: Celebrating 140 Years of Collecting Idaho's History!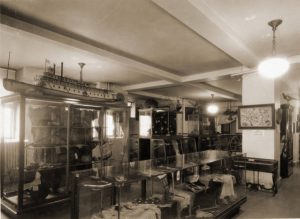 "By sharing information and understanding about Idaho, we provide tangible links to the past that illuminates and gives context to the present. By stewarding Idaho's historical collections that resonate with story, we ensure that future generations have a foundation on which to build." -Janet Gallimore, Executive Director & State Historic Preservation Officer
Celebrate the Idaho State Historical Society's 140th anniversary with a special History Happy Hour! What began as a private non-profit evolved into a state Agency in 1907 under Governor Gooding.
Join Curator of Collections and Exhibitions, Sarah Phillips, for a dive into the world of the Idaho State Historical Society's Collections. Learn about the first artifacts collected, hear about some of the wild and wonderful pieces we keep, and discover what we hope to collect for the future!
You can participate in the conversation through the audience Q&A by emailing questions to events@ishs.idaho.gov or submitting them live during the event in the chat bar.
Register early for this free virtual event; space is limited to the first 100 registrants. Reserve your space today!
Photo credit: Idaho State Historical Society Exhibits (1924), ID 598e, Idaho State Archives