Family Second Saturday: Idaho Archaeology and Historic Preservation Month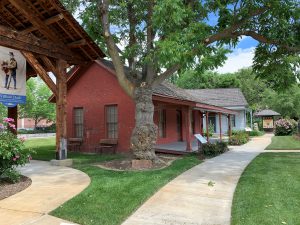 May is Archaeology and Historic Preservation Month and we are celebrating with some finds from last summer's dig at the original downtown location of the Logan House, now part of our Pioneer Village. The Logan House was situated at 6th and Grove, and in July 2020 an archaeological dig at the site turned up some cool artifacts! Come check them out, hear from an Archaeologist and historian, and explore Pioneer Village to find out why historic preservation is so important. You'll dig it! 
Family Second Saturdays take place on the second Saturday of each month from 12pm-3pm. Families are encouraged to drop in and create and learn together through hands-on activity kits. Participate at the Museum or take the kits to go!
All ages are welcome! Programming is free for ISHS Members. Timed entry with limited numbers. To secure your spot for this program, reserve your tickets to the Museum in advance.