History Happy Hour: Enjoying Idaho's Rivers and Waterways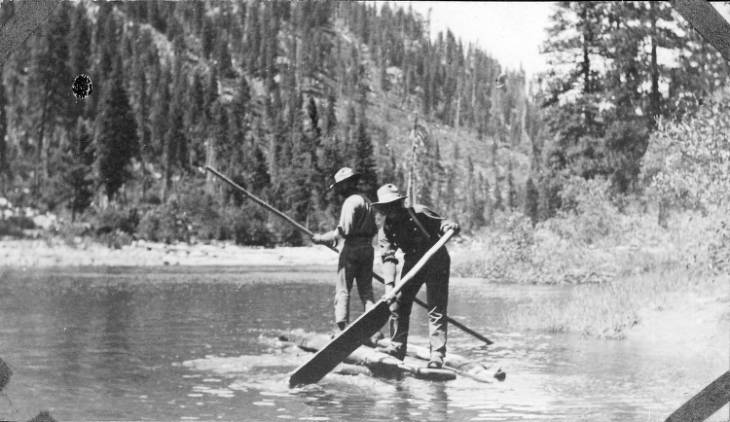 Idaho has thousands of miles of extraordinary rivers. They have a magnetism that draws fly-casters, floaters, boaters, rafters, swimmers and more into their cool running waters. Along the banks, among the rich foliage and groomed trails, people walk, run, bike, and admire the force and beauty of the churning water. No matter if the river's waters are serene and shallow or fierce and wild, these rivers have and continue to be at the heart of Idaho.
Panelists Sheri Hughes, Redside Foundation Advisor and former Board President, Caitlin Straubinger, Idaho Rivers United Membership & Outreach Coordinator, Megan Nelson, Sawtooth Interpretive & Historical Association Museum Docent, and Aspen Arnold, Sawtooth Interpretive & Historical Association Historical Specialist, will talk about Idaho's rivers and recreation during this next History Happy Hour. They will share not only the history of Idaho's rivers and waterways, but how you can enjoy them this summer and beyond. Discover what happens when rivers are protected, how river guides and outfitters are some of your best assets (and also need to be taken care of!), and how you can be involved in preserving the natural and cultural history of Idaho's waterways.
You can participate in the conversation through the audience Q&A by emailing questions to events@ishs.idaho.gov or submitting them live during the event in the chat bar.
Register early for this free virtual event; space is limited to the first 100 registrants. Reserve your space today at history.idaho.gov/events
Photo credit: Big Eddy, ID 200-23-236, Idaho State Archives