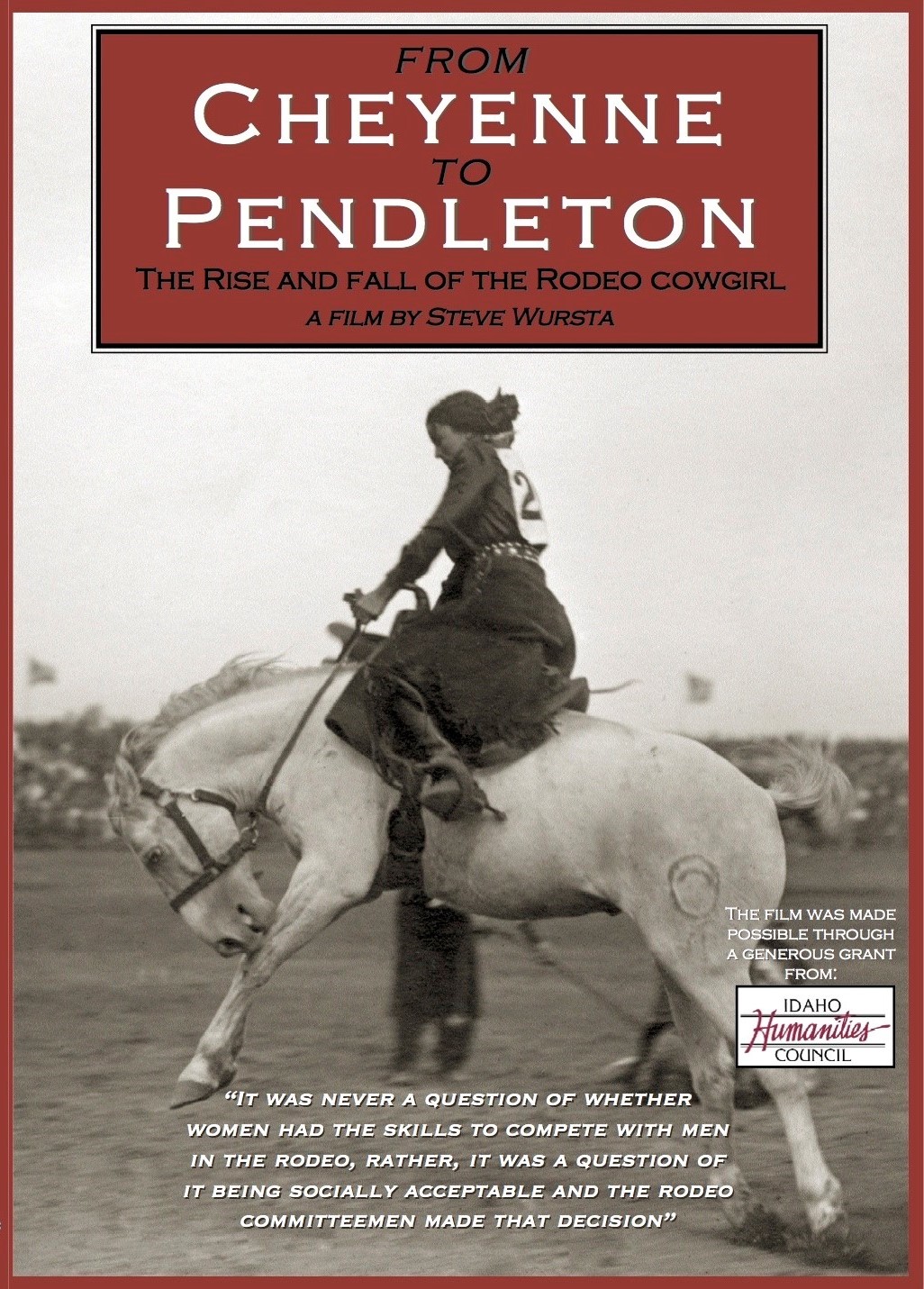 From Cheyenne to Pendleton: The Rise and Fall of the Rodeo Cowgirl Documentary Screening
1929 was the last year for women in the rodeo. Why were they forced out? Some cited the tragic and avoidable death of Idaho's Bonnie McCarroll at the Pendleton Round-Up. There are many elements at play in this part of Western history and looking into the culture and people involved gives crucial insight.
Explore 25 years of the rise and fall of the Western rodeo cowgirl, including Idaho's Bonnie McCarroll, Colorado's Bertha Blancett, and Washington's Mabel Strickland, during this showing of Steve Wursta's 2010 film, "From Cheyenne to Pendleton: The Rise and Fall of the Rodeo Cowgirl."  Afterwards, hear from the filmmaker Steve Wursta as he answers audience questions.
Enjoy general admission seating, a cash bar, and concessions for purchase as you watch a story about the lives and achievements of these Western rodeo cowgirls in the Idaho Room under the glow of the historic stained-glass dome at the Idaho State Museum.
Admissions to the Museum, including the new exhibition, "Trailblazing Women of Idaho," is included with your purchase. Bonnie McCarroll is recognized in the exhibition under the distinction of "Made of Steel."
Tickets are non-transferable. Idaho State Historical Society event tickets are not eligible for refunds. We are following current CDC guidance related to masking and physical distancing.
Photo Credit: Cheyenne to Pendleton: The Rise and Fall of the Rodeo Cowgirl DVD cover, filmmaker Steve Wursta 2010.
About the Film:
The film opens in 1904 as 21-year-old Bertha, arrives in Cheyenne, Wyoming for 8th annual Frontier Days Rodeo the first-year women were allowed to compete in the bucking bronc competition. The film ends with the death of Bonnie McCarroll at the 1929 Pendleton Round-Up.
While it was the environment of the west that allowed young girls to escape the restrictive urban culture to develop the skills to be called cowgirls and eventually popular fixtures on the rodeo circuit, it was also the changing environment of the west that would remove women from the rodeo arena in favor of the cowboy.