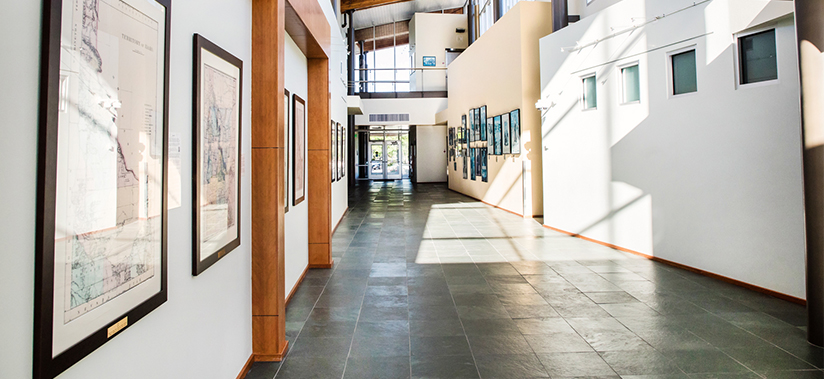 Cost: $150/hr (2 hour minimum) and $450 for the entire day (8am-5pm). A refundable $100 deposit is required for all reservations.
Description: The multi-purpose room features a modern classroom that can accommodate up to 30 guests and can be set up in a number of styles to suit your needs. The classroom space is equipped with tables, chairs, and an overhead projector with audio. The lobby within the Idaho State Archives building can accommodate up to 80 guests seated or 150 standing. Non-profit and state rates are available upon request.
For more information, please contact Kimberly Baker at (208) 514-2302 or at kimberly.baker@ishs.idaho.gov.