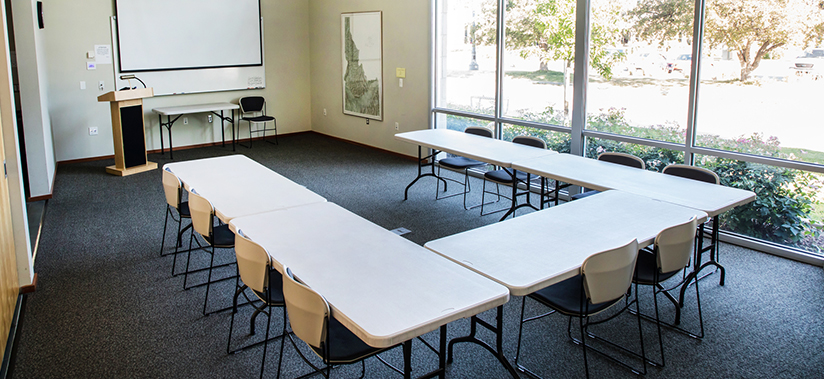 Cost: $75/hr (2 hour minimum) and $225 for the entire day (8am-5pm). A refundable $100 deposit is required for all reservations.
Description: A modern classroom that can accommodate up to 30 guests and can be set up in a number of styles to suit your needs. The classroom space is equipped with tables, chairs, and an overhead projector with audio. Non-profit and state rates are available upon request.
For more information, please contact Kimberly Baker at (208) 514-2302 or at kimberly.baker@ishs.idaho.gov.