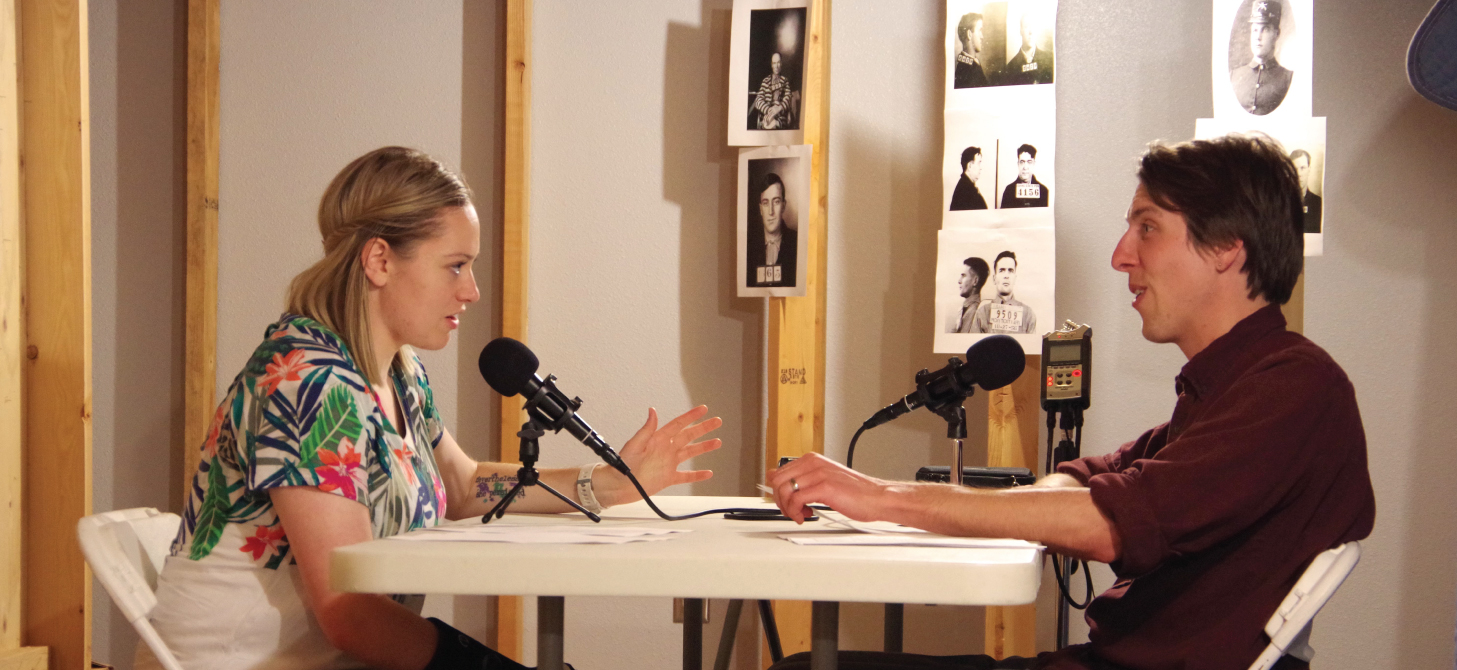 From inside the walls of the Old Idaho Penitentiary comes a podcast about Idaho history, true crime, and the stories of the inmates who lived here, written and produced by two employees of the Idaho State Historical Society, Anthony and Skye. Named after a biography written by inmate Patrick Charles Murphy,
Behind Gray Walls is a podcast that will bring humanity to the stories you may have heard while visiting the Old Idaho Penitentiary, and some that you most certainly have not. Each episode, you will hear the stories of two inmates, one male and one female. In a conversation between the hosts, the inmates' lives, crimes, and time behind bars will be discussed in a way that will bring a new dimension to the Old Idaho Penitentiary and the over 13,000 men and 217 women who lived here, even if it was for a short amount of time. 
If you would like to contribute directly to the costs associated with maintaining this important historic resource, visit the Idaho State Historical Society's donation page.