Sign up to be a History Day Judge!
You can help Idaho students learn, grow, and succeed!
Register to be a REGIONAL contest judge here.
Register to be a STATE contest judge here.
If you can volunteer at a regional and state contest, please register for EACH one.
WHY JUDGE?
Judging is an interesting way to connect with students, support your community, and learn about history! Come and be inspired by Idaho students!
History Day judges attend one of six regional contests in March or the state contest in April to review entries in a specific category, interview students, provide constructive feedback, and determine which students advance to the next level of competition.
The time commitment is 4-5 hours and you will be provided breakfast, lunch and a gift of thanks!
We are counting on you!  Look here for the dates and locations of the contests. Thank you!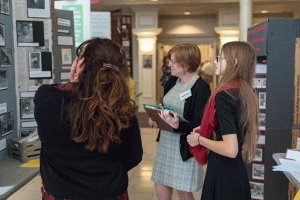 GET READY!
Judging Instructions & Training Materials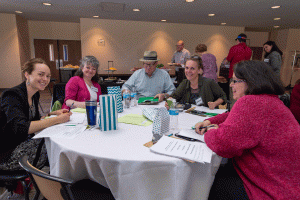 For more information contact the Coordinator for National History Day in Idaho, Johanna Bringhurst
johanna.bringhurst@ishs.idaho.gov or call (208) 780-5190