For Students
To get started visit https://nhd.org/how-enter-contest for information about:
Contest Rules
Annual Theme
Choosing A Topic
Conductin Research
Creating An Entry
Submitting An Entry
Student Resources
For Parents
Preparing a National History Day project is a very involved task for a student.  Parental support is welcomed and encouraged.  Students need to research and analyze their topic to create an outstanding project. They often need parental help.  For example, a student might locate a primary source at a state library or historic site and need transportation.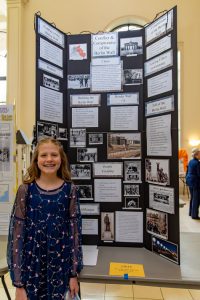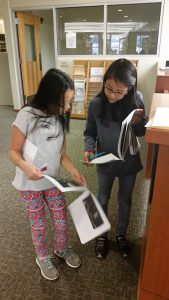 Help Students:
Encourage project progress
Be a sounding board for ideas
Help narrow the focus of their topic
Provide access to resources such as internet access or transportation to research institutions
Assist with creating a timeline to avoid the last minute scramble
Help with tools (drills, hammers, and saws) that the student is not old enough or physically capable of safely using.  Students must design the exhibits/props/graphics and construct the project on their own.
Remember:
A National History Day project must be the work of the student – during the judging process it will become apparent if it is not. For more detailed information on assisting with student projects, see the Contest Rule Book.
Students and parents do not have to spend a great deal of mo
ney to produce an entry – very simple, low cost but well designed and researched projects will do just as well or better than costly designs.
Parents are encouraged to volunteer at the regional and state contests. You can be a building monitor, runner, or help with check in. Contact the regional or state coordinator if you are interested!