Events and Programs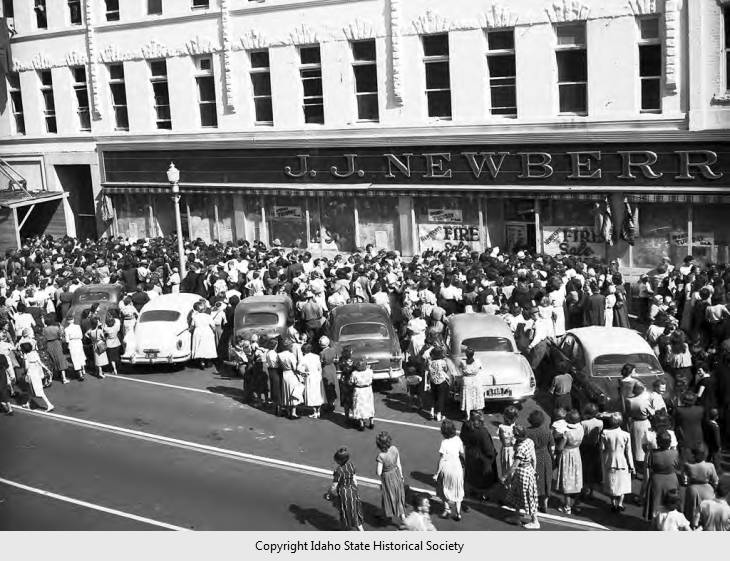 Register Now
History Happy Hour: Nurture Idaho – Sustainable Shopping
5:30 PM - 6:00 PM
Trying to fill out your gift giving list? Follow an age-old tradition and buy from a local business! Idaho has been a hub for entrepreneurs and visionaries alike for centuries. Locally owned businesses blossomed with the formation of the Idaho Territory in 1863 and continue to flourish today. Heralded as one of the best entrepreneurial cultures in the country, Idaho leads the United States as one of the friendliest places to start a business, and it is because of your continued support! 
What does shopping local look like right now? How can you nurture your community by buying from an Idaho business this December? Tune in to learn more from panelists Jennifer Hensley (Executive Director, Downtown Business Association), Jerry Miller (Business Retention and Expansion Specialist, Idaho Commerce) and Kelly Horsley (Store Manager, Idaho State Museum) as they talk about working with local business owners and supporting one of the many things that makes Idaho unique, you! Moderated by Alison Espindola (Events and Rentals Coordinator, Idaho State Museum), this panel is meant to get you in the shopping spirit- in a sustainable way!
Come ready with questions about selling your own products, starting a business, or how to find that one-of-a-kind, unique present. You can also email questions ahead of time to events@ishs.idaho.gov. 
Before you tune in to this virtual panel, test out your shop-local skills by visiting our partners at Telaya Wine to pick up a tasty bottle of Malbec or Sauvignon Blanc. Then grab a pen and paper to jot down all the insider tips shared throughout the evening, take a sip of your wine, and listen in as these three experts share their knowledge on what makes Idaho shopping unique.
Register early for this complimentary event; space is limited to the first 100 registrants. Click the ticket link to claim your space today.
Photo credits: Sonna Building, JJ Newbury Fire Sale, ID P2006-20-01226-1, Photographer Leo J. "Scoop" Leeburn, Idaho State Archives
Register Now